The House of Hyogo Origins is an exhibition facility that offers graphic and visual content based on the concept of "seeing, hearing, and touching" to facilitate the understanding of the stories and interesting aspects of the history. Visitors will be able to appreciate the over 1,000 years of history of Hyogo-no-Tsu, how Hyogo Prefecture was established through a unique process, and the charms of the five distinctive, diverse districts of Hyogo.
1
Entrance Hall
[ 1F ]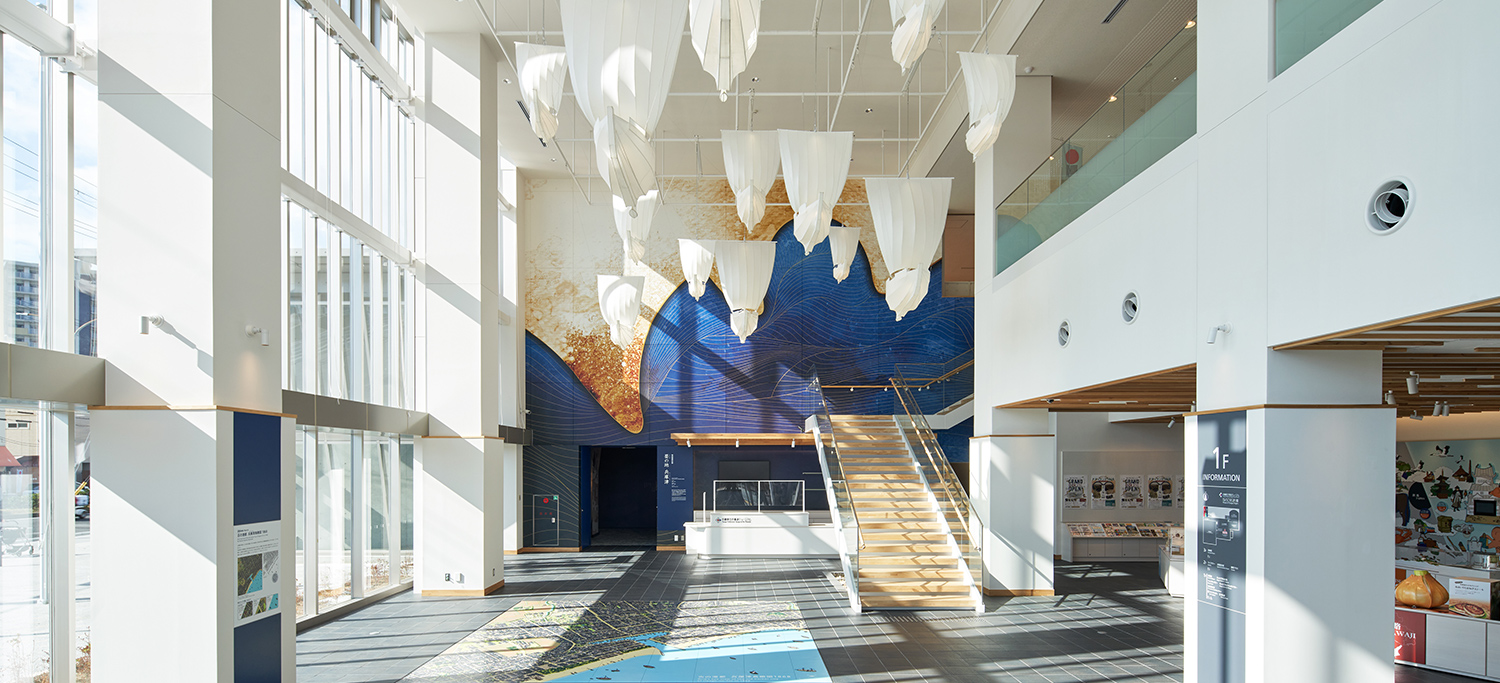 Paper lanterns in the shape of the Kitamaebune ship are suspended from the ceiling at the entrance hall.
A bird's-eye view of Hyogo-no-Tsu in 1868 spreads out under your feet.
2
Hyogo Discovery Square
[ 1F ]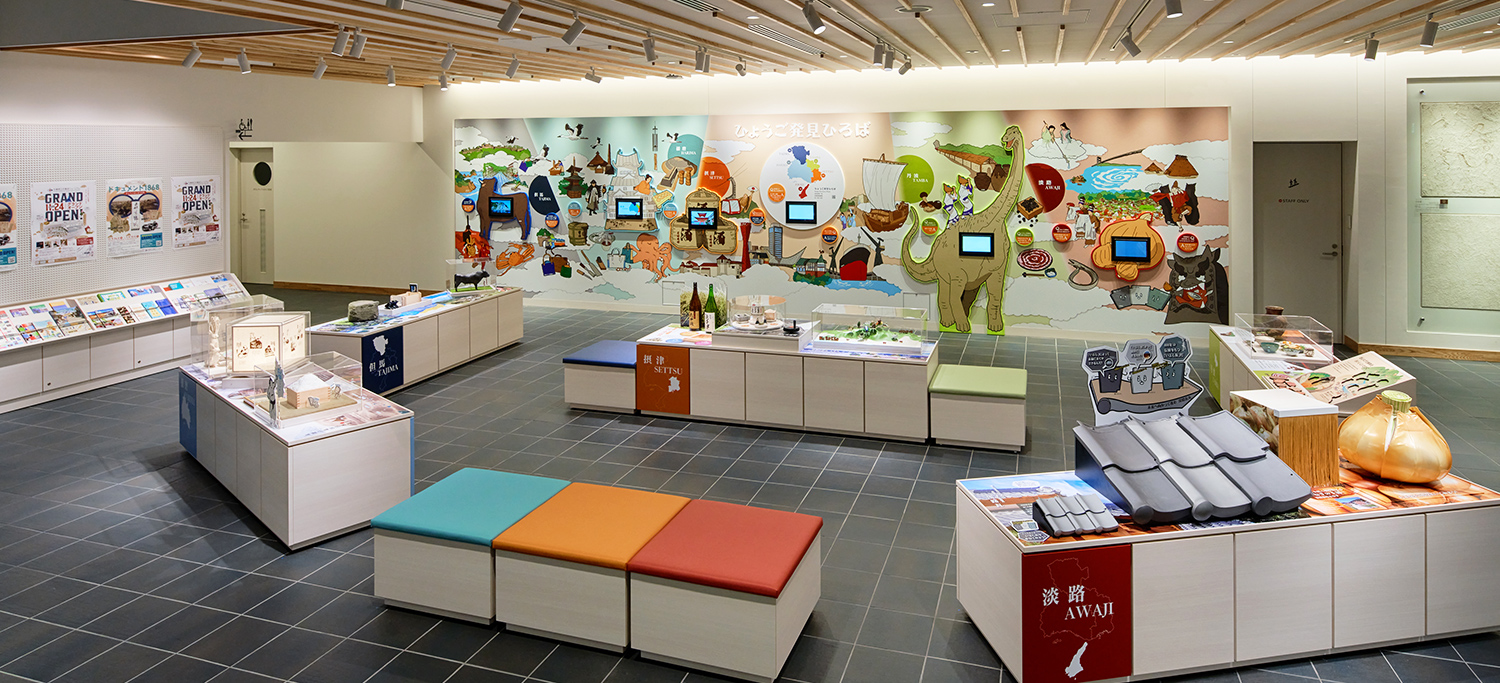 The area features the showcases and vivid interpretation boards where you can see, touch, and learn about the charms of each of Hyogo's five districts!
3
Permanent Exhibition Room
[ 1F ]
Permanent Exhibition (The Port Nurtured by Nature and People)

The landforms that contribute to the development of Hyogo-no-Tsu are explained with the projection mapping, topographic model, and video!

Permanent Exhibition (Ancient Period)

In the video, Taira no Kiyomori talks about his dream he had in ancient Hyogo-no-Tsu.

Permanent Exhibition (Medieval Period)

The theme here is the Japan-Ming trade carried out by Ashikaga Yoshimitsu. When you touch the graphic wall, the pictures and letters will begin to move.

Permanent Exhibition (Early Modern Period)

You can experience the atmosphere of Hyogo-no-Tsu in the Edo period through the digital fish-catching "Ikesu de Touch" and a 1:10 scale model of a Kitamaebune ship!

Permanent Exhibition (Modern Period)

This is an area where you can learn about Hyogo-no-Tsu at the end of the Edo period and the birth and development of Hyogo Prefecture. You can also enjoy "Hyogo Konjaku," an interactive program that allows you to enter into an old photograph and take a picture.
4
Map Room
[ 1F ]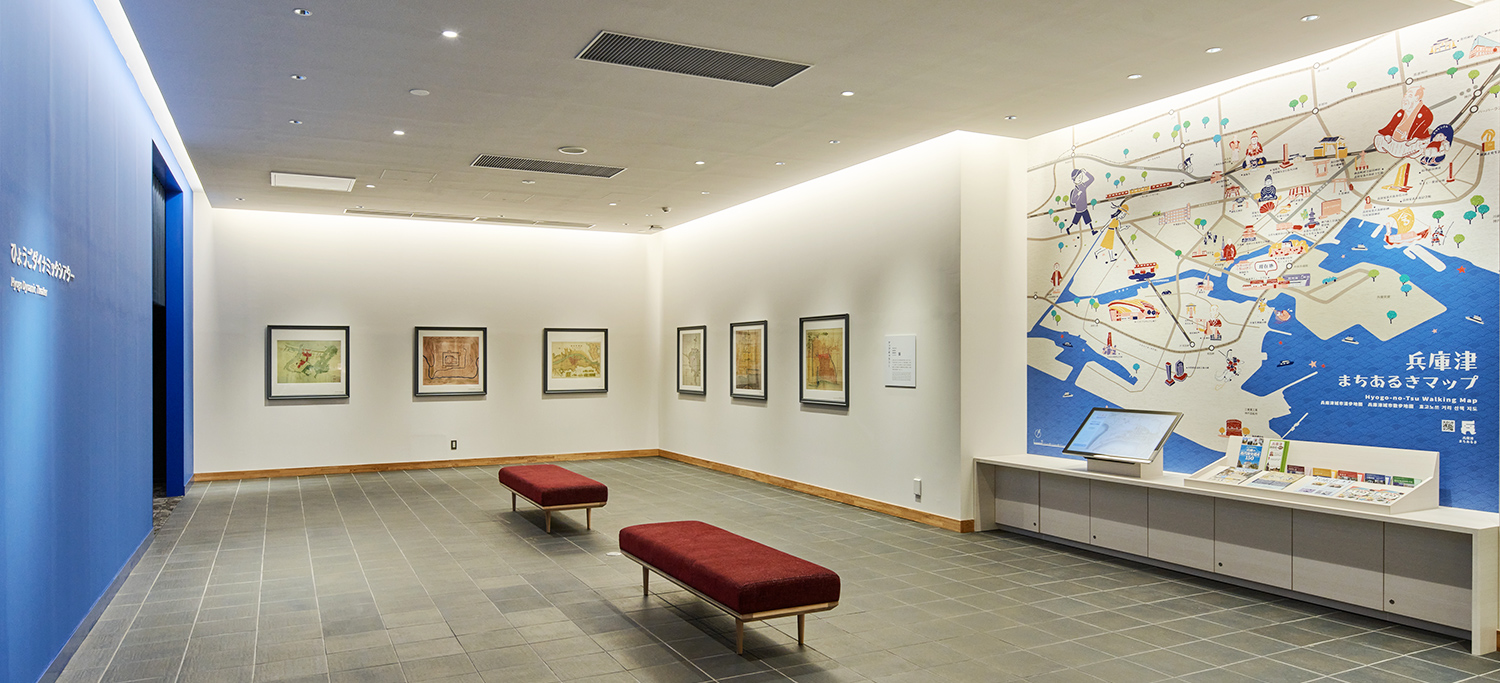 You can see old maps of Hyogo-no-Tsu and other parts of Hyogo Prefecture.
Also, there is a touch panel showing a series of maps to trace the evolution of Hyogo-no-Tsu from the Edo period to the present!
5
Hyogo Dynamic Theater
[ 1F ]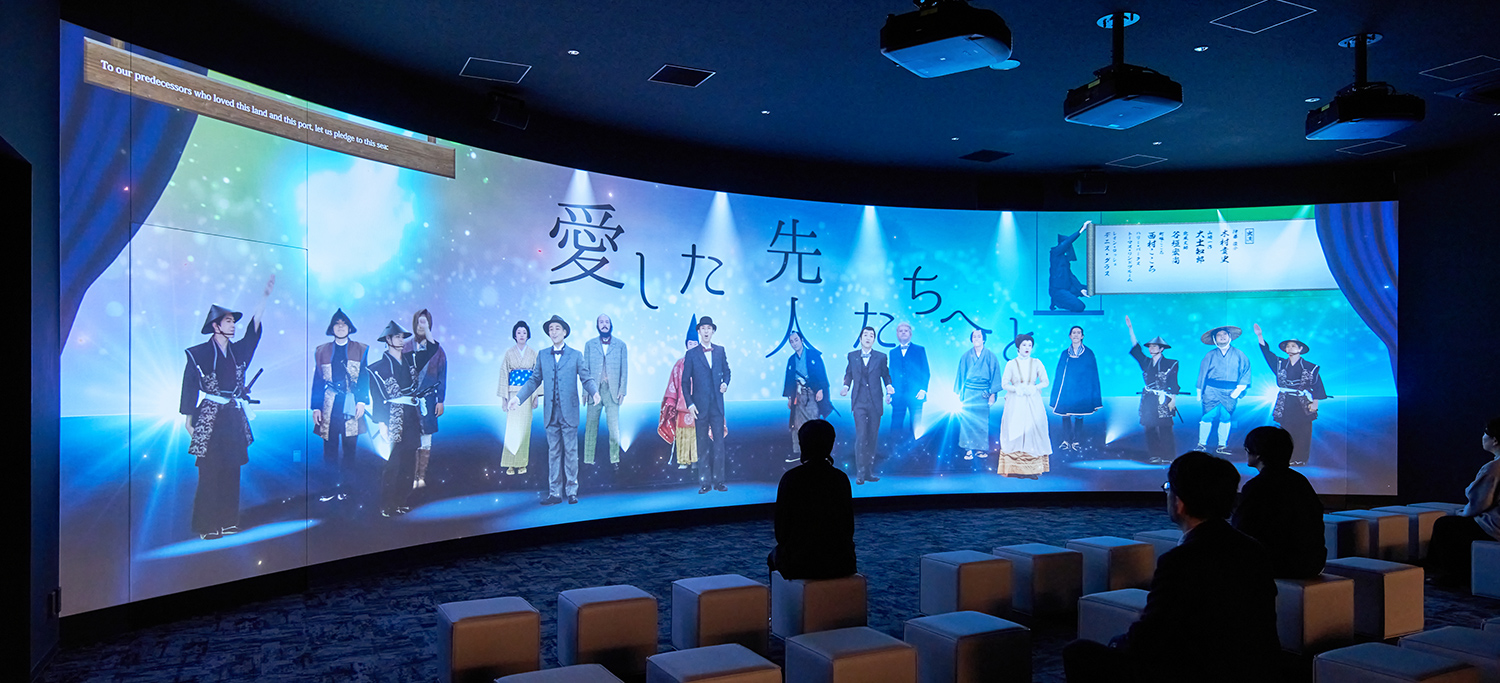 The 13-meter-wide dynamic theater features various programs, including a short movie that boldly depicts the turbulent drama of the establishment of Hyogo Prefecture!