The history of the port "Hyogotsu", which boasts a history of over 1000 years,
In addition to exhibiting the history of the establishment of Hyogo Prefecture, which has followed its own process, and the five countries of Hyogo, which are rich in change and diversity.
A museum facility with a storage and training room.
Highlights of Hyogo-Hajimari-Kan
1
Entrance Hall
[1F] [1F] [1F] [1F] [1F] [1F] [1F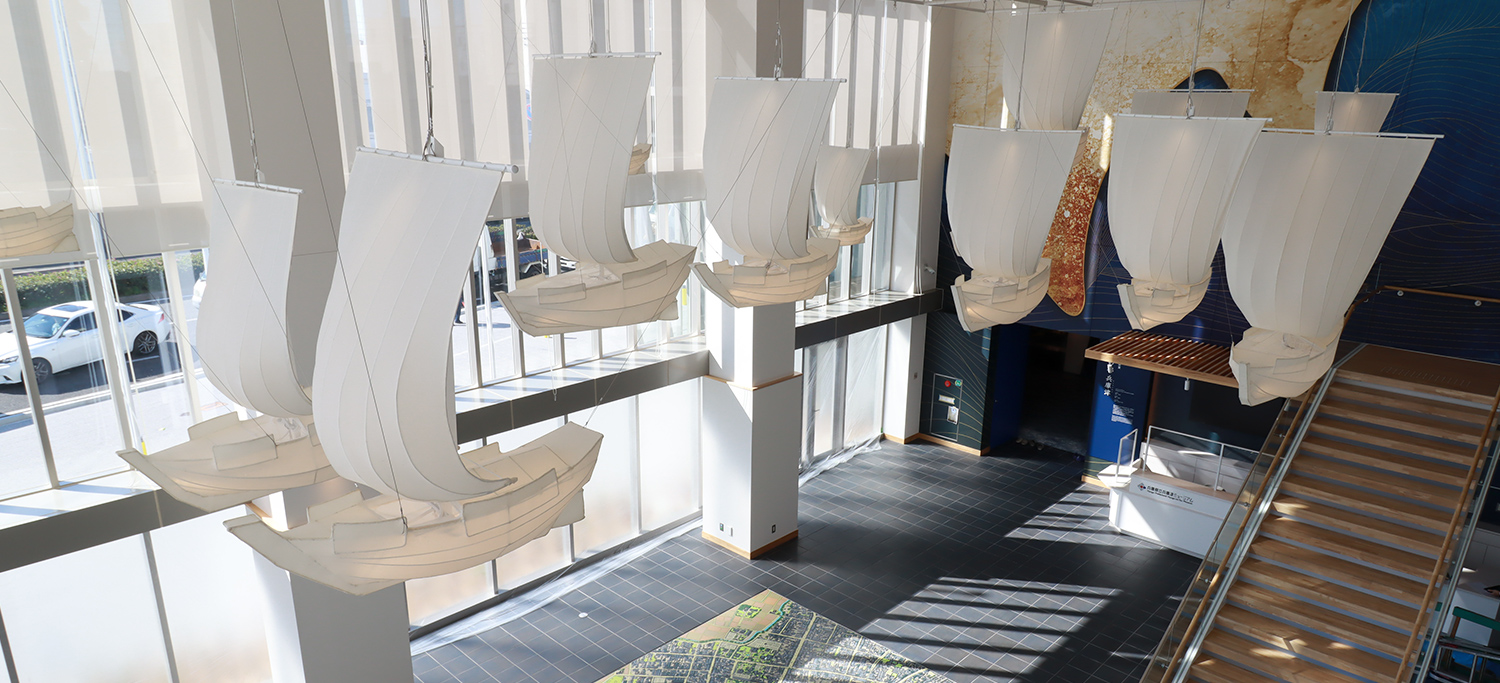 A Kitamaebune-shaped lantern floats on the ceiling at the entrance.
A bird's-eye view of Hyogo-Tsu in 1868 spreads out beneath your feet.
2
Hyogo Discovery Plaza
1F] [ 1F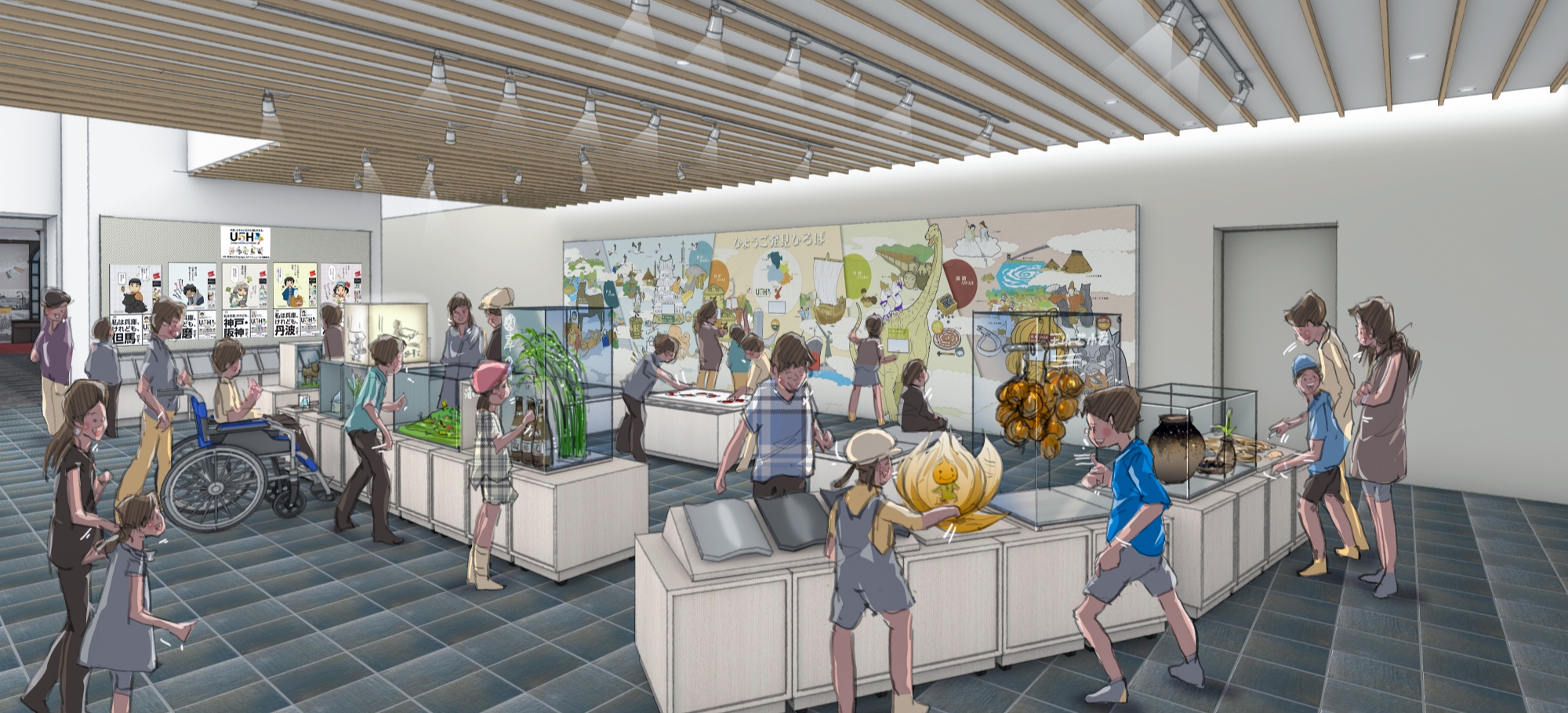 Highlights include showcases and vivid interpretation boards where you can see, touch, and learn about the attractions of each of the five countries!
3
Permanent Exhibition Rooms
[1F]] [1F] [1F] [1F] [1F] [1F] [1F
Permanent Exhibit (Port Nurtured by Nature and People)

Projection Mapping x Topographic Model x Video Explaining the Topography that Contributed to the Development of Hyogo-Tsumari!

Permanent Exhibition (Ancient)

The dream of Taira no Kiyomori in ancient Hyogo-tsu is narrated in the video.

Permanent Exhibition (Medieval Period)

Explains the Japan-Ming trade conducted by Ashikaga Yoshimitsu! When you touch the graphic wall, the pictures and letters start to move.

Permanent Exhibits (Early Modern)

Experience the atmosphere of Hyogo-tsu in the Edo period through the digital interactive contents "Ikesu de Touch" and a 1/10 scale model of Kitamae-ship!

Permanent Exhibition (Modern)

This is an area where visitors can learn about the birth and development of Hyogo-tsu and Hyogo Prefecture at the end of the Edo period. You can also enjoy "Hyogo Konjaku," an interactive content that allows you to enter and photograph old photographs.
4
Map Gallery
[1F]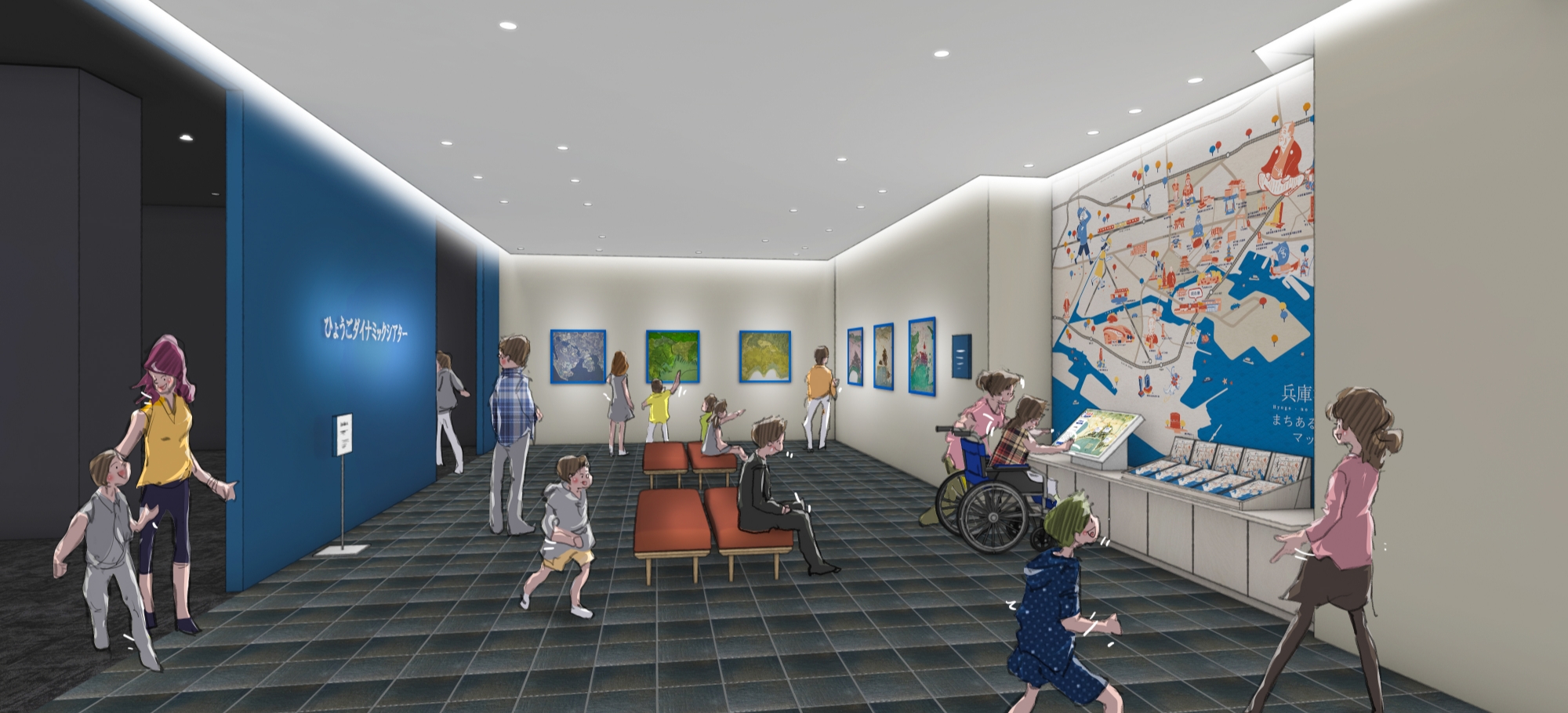 You can see old maps of Hyogo Tsu and other parts of Hyogo Prefecture.
A touch panel is also set up to trace the evolution of the map of Hyogo-Tsu from the Edo period to the present!
5
Hyogo Dynamic Theater
1F] [ 1F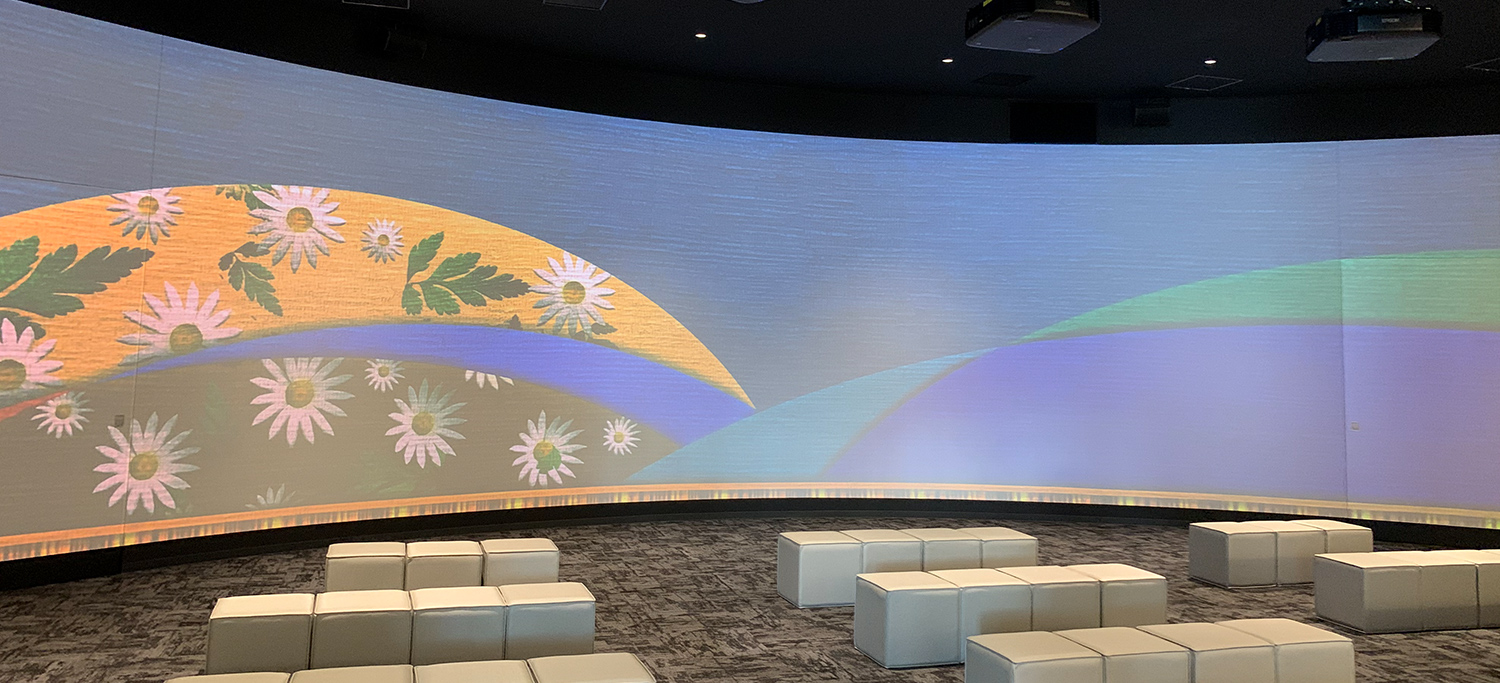 The 13-meter-wide dynamic theater will show a short movie that boldly rearranges the turbulent drama at the time of the prefecture's establishment.
7
Library
[2F]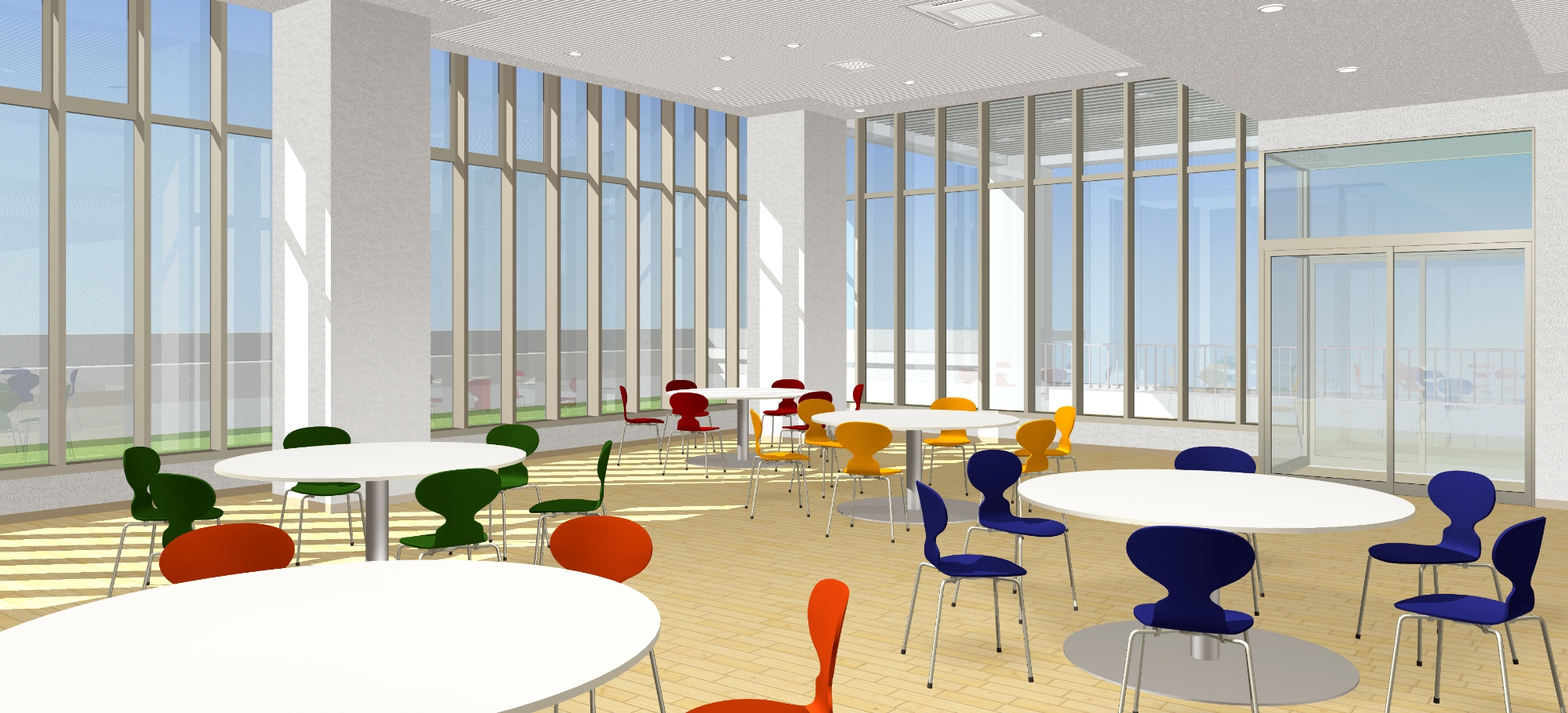 A library with an extensive collection of Hyogo-related books.
8
Exhibition Room 1
[2F]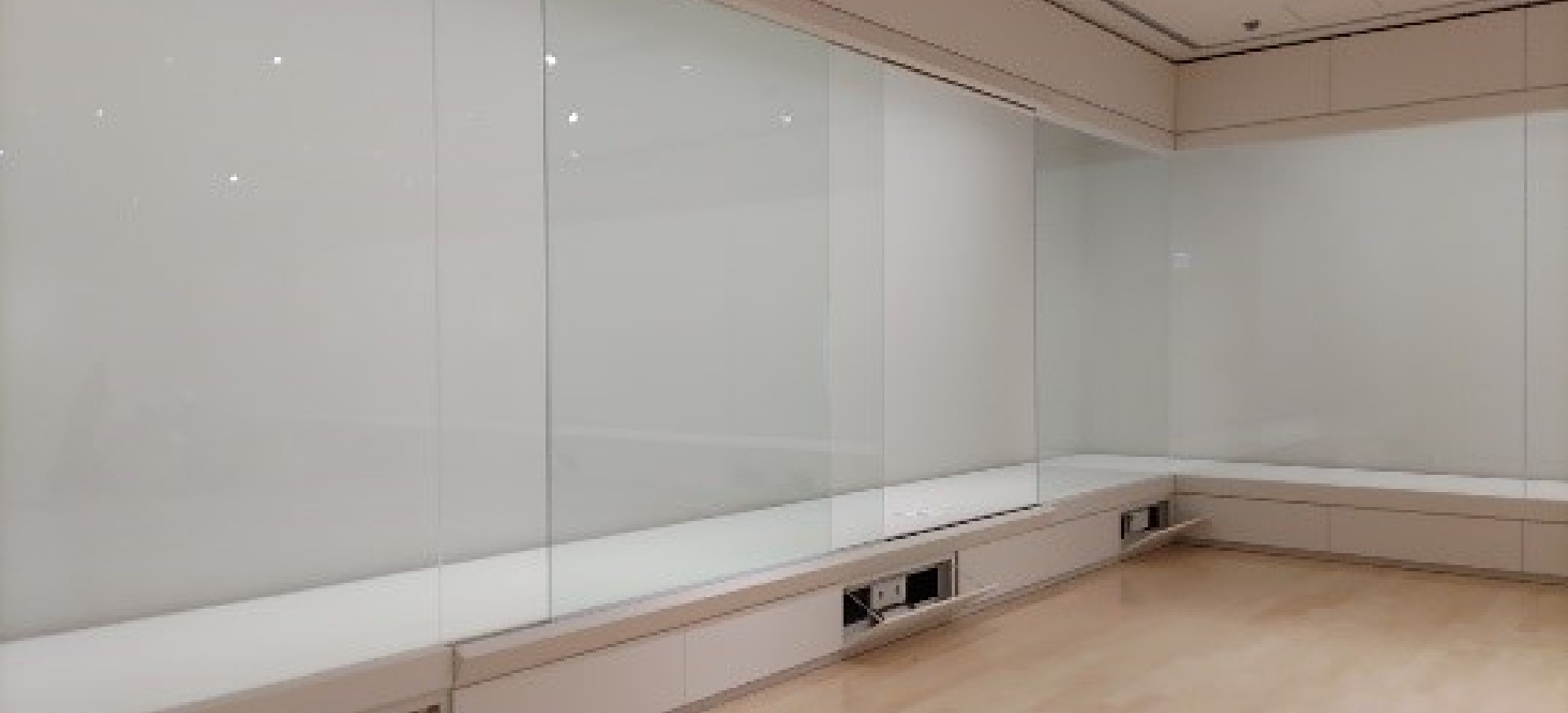 Exhibition rooms that correspond to cultural properties and can be rented out.
9
Exhibition Room 2
[2F]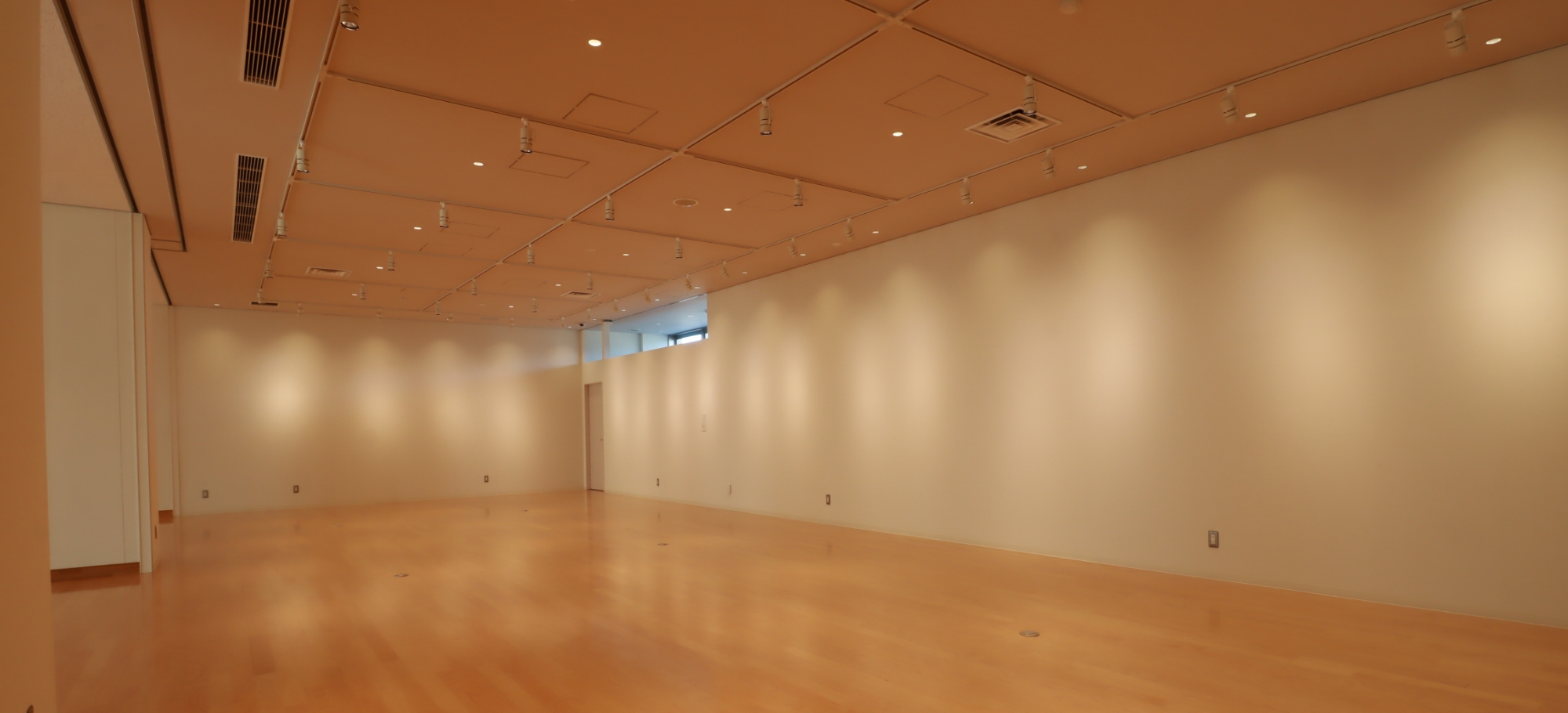 Exhibition rooms that correspond to cultural properties and can be rented out.