Tomo no Kai / Volunteer
association of friends
The purpose of the "Hyogo-Tsu Museum Club" is to support the Museum and to organize projects and meetings in accordance with its objectives. Individuals and corporations who agree with the purpose of the Club may become members and participate in events organized by the Museum.
volunteer
We are looking for volunteer staff to liven up the Hyogo Tsu Museum together.
Volunteer staff members are engaged in daily activities such as guiding visitors around the museum and walking the streets.
In addition, special lectures by the museum's curators are available on a regular basis.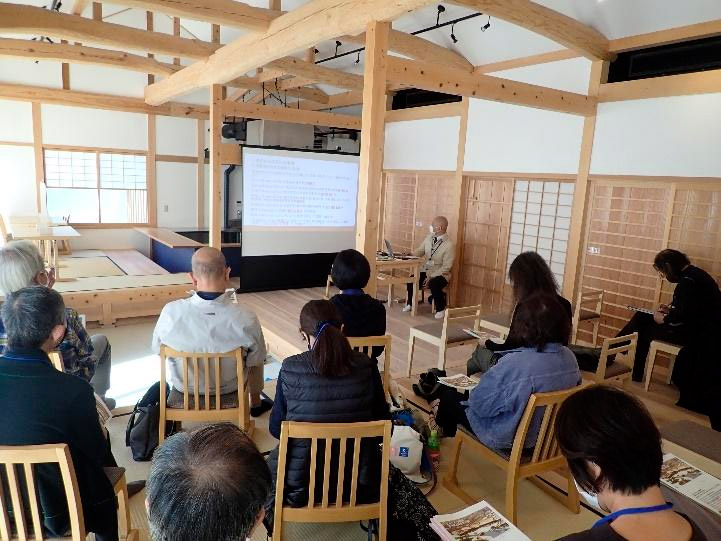 Volunteers
guidance
* Recruitment for the 4th year of Reiwa (2022) has started. (Recruitment period: From April 5th (Tuesday) to May 10th (Tuesday))
We are looking for volunteer staff to liven up the museum with our staff.
The essential points for the 4th year of Reiwa (2022) are as follows.
Reiwa 4th Volunteer Staff Training Course Application Guidelines
role

Facility information in the facility, a navigator around the facility

Eligibility

Those who are 16 years old or older and can do activities at least once a month

Activity conditions

No transportation expenses, rewards, etc. will be paid

Number of adoptive adults

About 30 people a year (* If there are many applications, it will be decided by selection)

Recruitment period

Reiwa 4 (2022) April 5th (Tuesday) -May 10th (Tuesday)
Implementation of the course
Those who wish to register as volunteers are required to take all of the following courses in principle.
venue

Around Hyogo Tsu Museum

Time

13: 00-16: 00 (reception starts at 12:30) each time

program

[1st] May 29th (Sun)
① Opening ceremony ② Orientation ③ Lecture "Overview of Hyogo Tsu Museum" ④ Lecture "Charm of Hyogo Tsu"
[2nd] June 26th (Sun)
① Lecture "History of Hyogo Prefecture" ② Lecture "Knowledge of Volunteer Activities"
[3rd] July 31st (Sun)
Special Lecture by Makoto Tanabe, Honorary Director
[4th] Sunday, August 28th
Lecture "Hyogo Tsu Historical Heritage"
[5th] September 25th (Sun)
Practical training "Machiaruki"
[6th] October 23 (Sun)
①Practice "In-house information" ②Closing ceremony

* Lecture content and time are subject to change.
How to apply
▶ Application form
Please apply using the form below.
▶ FAX
Please fill in the required items on the application form below and submit it by fax. (* The back of the leaflet)
▶ Inquiries / Applications
Hyogo Prefectural Hyogo Tsu Museum
address

〒652-0844
2-1-17 Nakanoshima, Hyogo-ku, Kobe

Tel

078 – 651 – 1868

Fax

078 – 651 – 1869

E-mail

hyogo-no-tsu@actio.co.jp