Ghost stories. It is a story about a monster or ghost, often taking place in the summer time.
The reason why it was held in summer is said to have its origin in the Bon plays and Bon kyogen, which were held to repose the souls of the spirits returning home during the Bon Festival….
In the past, TV used to broadcast scary stories by celebrities, introductions to haunted places, programs on bizarre phenomena, horror movies and dramas, etc. in the summer.
Although the Internet has become the mainstream these days, and there are fewer of them on TV, a horror tanka poem was broadcast the other day, and the feelings contained in its 31 characters were frightening. Anyway, I feel that the element of "scary" is inseparable from the image of summer among Japanese people.
That's why I decided to make this summer a "scary" themed night museum.
The date was set for Sunday, August 14, and the content was rakugo and ghost stories, so we requested Kirakukan in Shinkaichi.
In terms of staging, the Tadanori Yokoo Museum of Contemporary Art has provided photographs of the venue (see panel below).
We decided on scary-looking "ear cookies" as souvenirs for visitors, and the rest were handmade but scary decorations.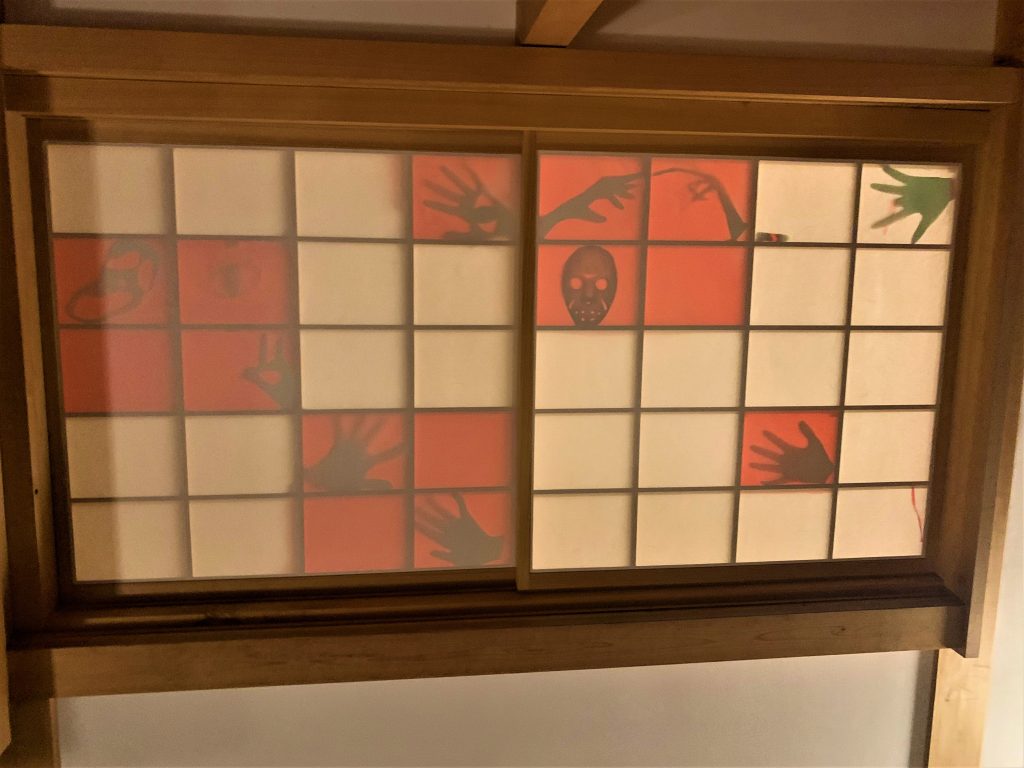 After setting up the venue in the evening, the show finally got underway. The performance started with "Sarayashiki" by Sakinosuke Katsura.
The goodness that only classical rakugo can offer…but at the end of the day, is it really that person from the present day? That spirit? In the end, however, there is a collaboration with a contemporary person or spirit.
The visitors laughed uproariously. (Yes, the rakugo version is not scary.)
Many people probably felt a sense of familiarity with Himeji because it was the setting of the event.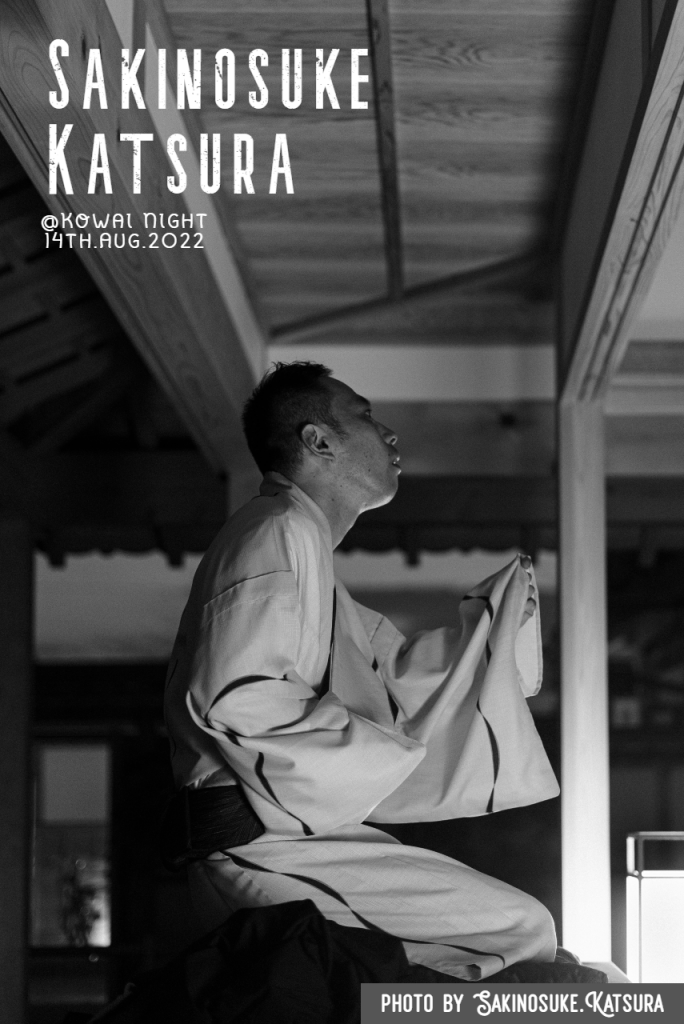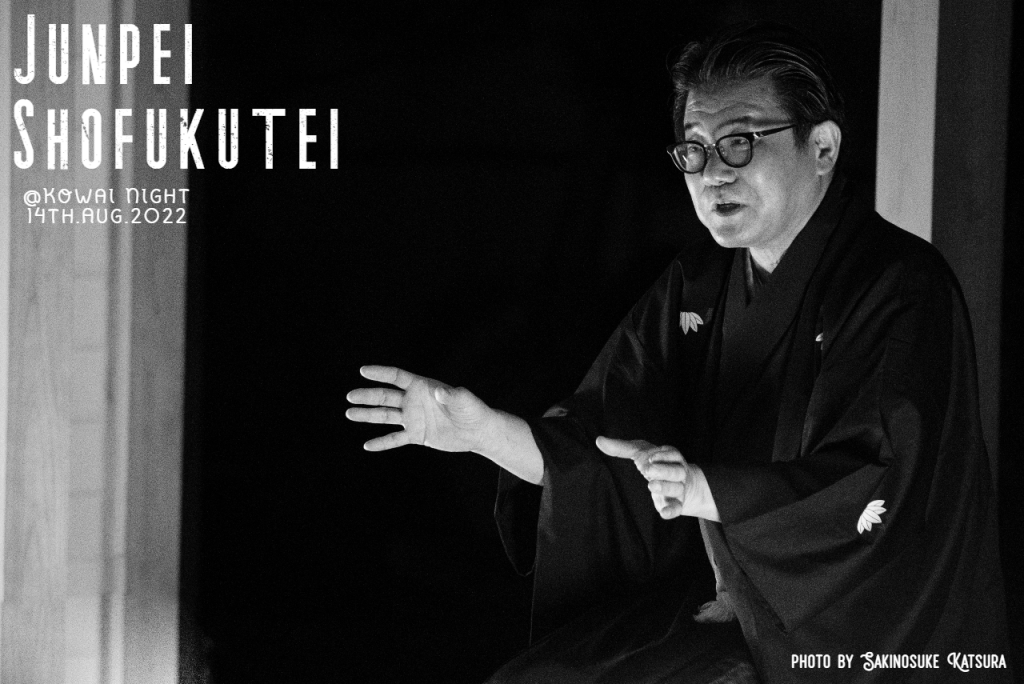 The last performer was Junpei Shofukutei.
On this day, he told us several contemporary ghost stories. It was refreshing to see a rakugo storyteller telling a story that was not rakugo.
As I listened with bated breath, wondering if such a modern-day scary story could happen to me, I heard a figure coming from the garden….
Our staff was just taking pictures from the garden (lol).
The scary story ended with a single clincher, meant as an exorcism.
 Finally, as you may have noticed, all of the wonderful photos in the second half were taken by Sakinosuke Katsura.
All of the second half? Yes, all of it. I heard that you also take selfies of yourself at the koza (laughs).
Thanks for the great pics, Sakinosuke!