Risshu. According to the 24 solar terms, it is the time when signs of autumn are said to be in the air. On Sunday, August 7, which marks the beginning of Risshu, the first day of autumn. A summer live performance by the Hyogo Traditional Music Ensemble "Sakurabana" was held in the Toritsugu Office of the First Prefectural Government Building.
Sakuraka" is a group founded voluntarily by students who have practiced under Shigeyo Namura, who promotes and teaches koto not only at concerts in Japan and abroad but also in school club activities.
 On the day of the event, they performed traditional Japanese pop songs such as "Senbonzakura" and the opening theme song from NHK's TV series "Amachan", as well as traditional children's songs such as "Furusato".
Although the koto has a quiet image, some of the pieces were played dynamically and powerfully, and the audience was excited to hear them.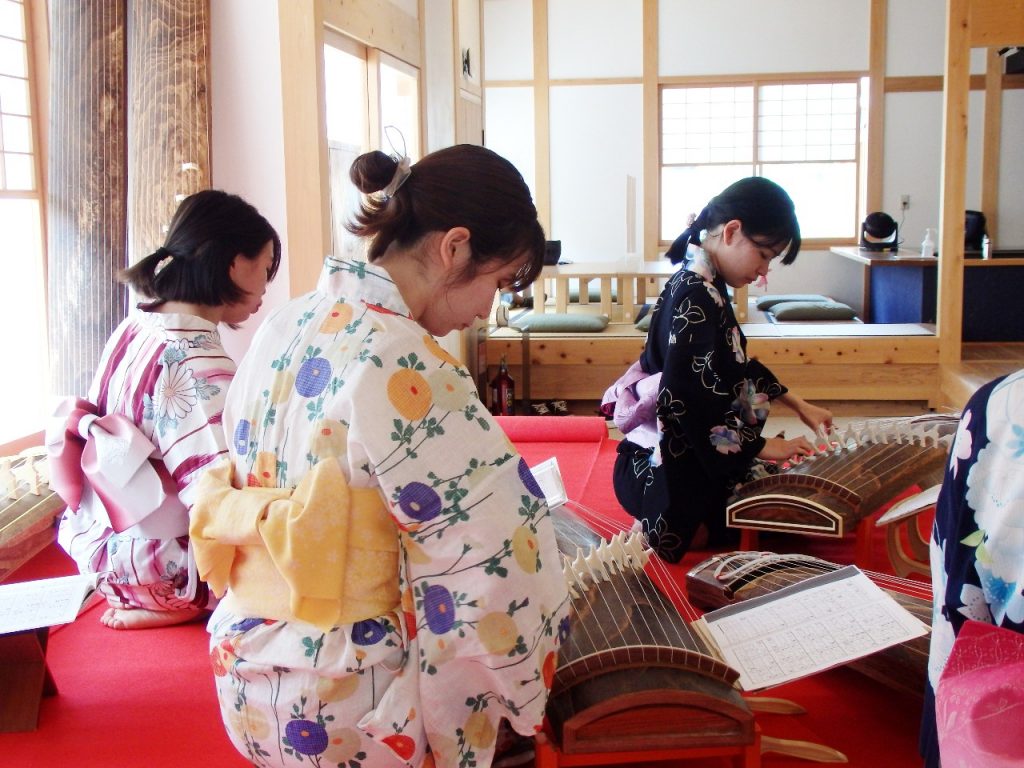 Audience members expressed their delight by saying, "This is the first time I've heard it, but it was really good," and "The tone was beautiful and powerful."