Once upon a time play DE time travel
The Golden Week event "Old Play DE Time Travel" was held from May 3rd (Tuesday / Holiday) to May 5th (Thursday / Holiday).
We were blessed with fine weather for all three days, and many people visited us.
On the main stage on May 3, Nankin Tamasudare performed a fun performance while involving the audience.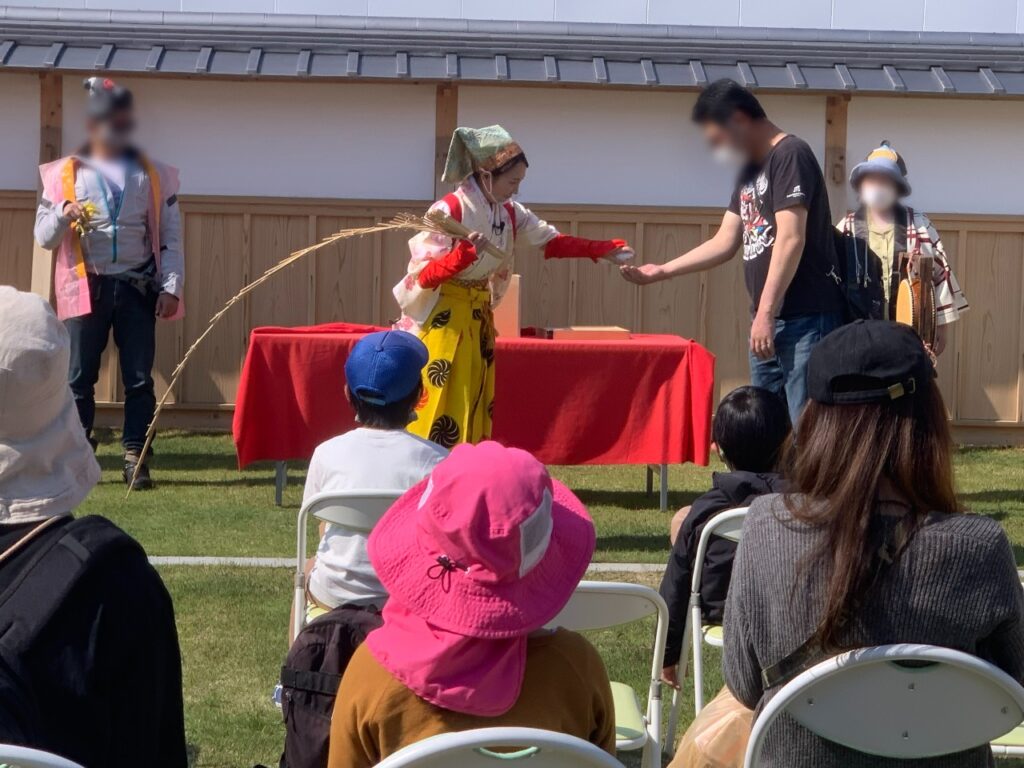 At the workshop, children dexterously made bridges and weeping willows with ball blinds and enjoyed them.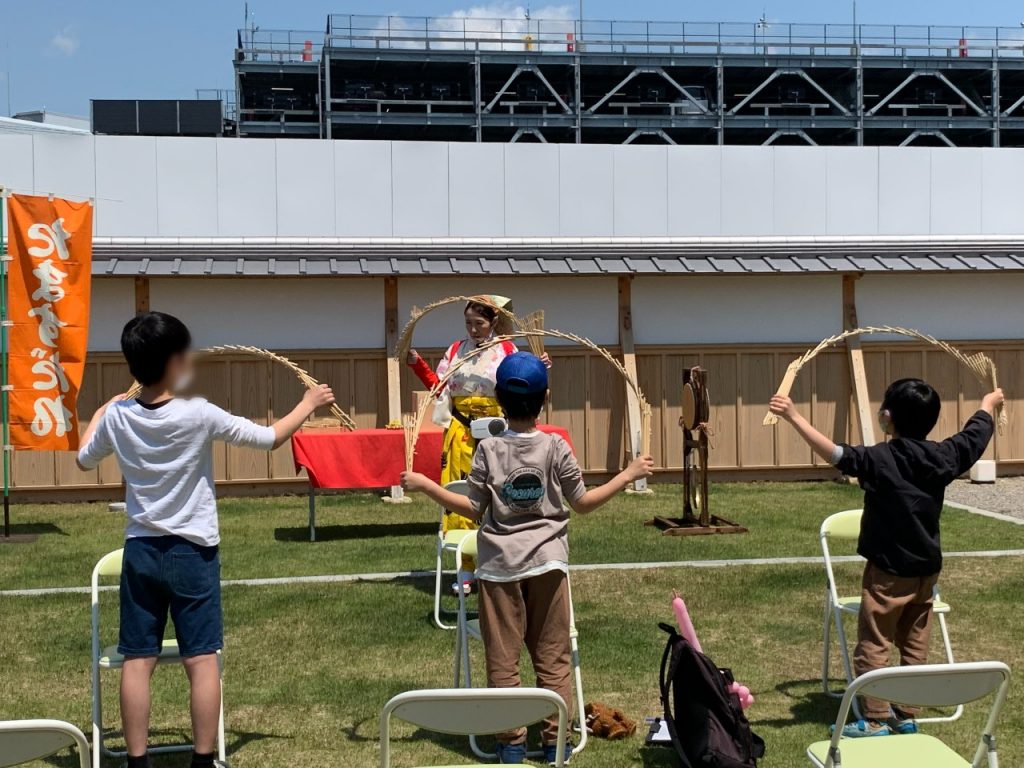 The next day, Kendama will be performed on the 4th, and a picture-story show will be performed on the 5th.

A performer with 7 steps of kendama showed the skill unique to a professional, and in the picture-story show on the 5th, the audience was entertained with quizzes from the old picture-story show of the 1955's to the latest picture-story show.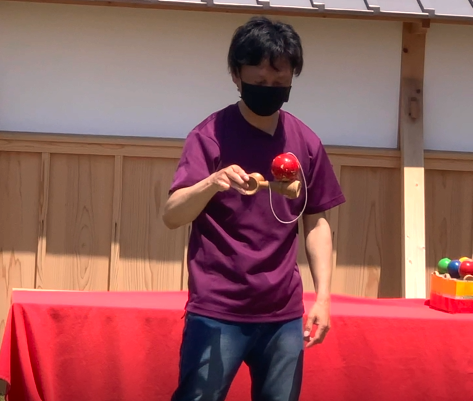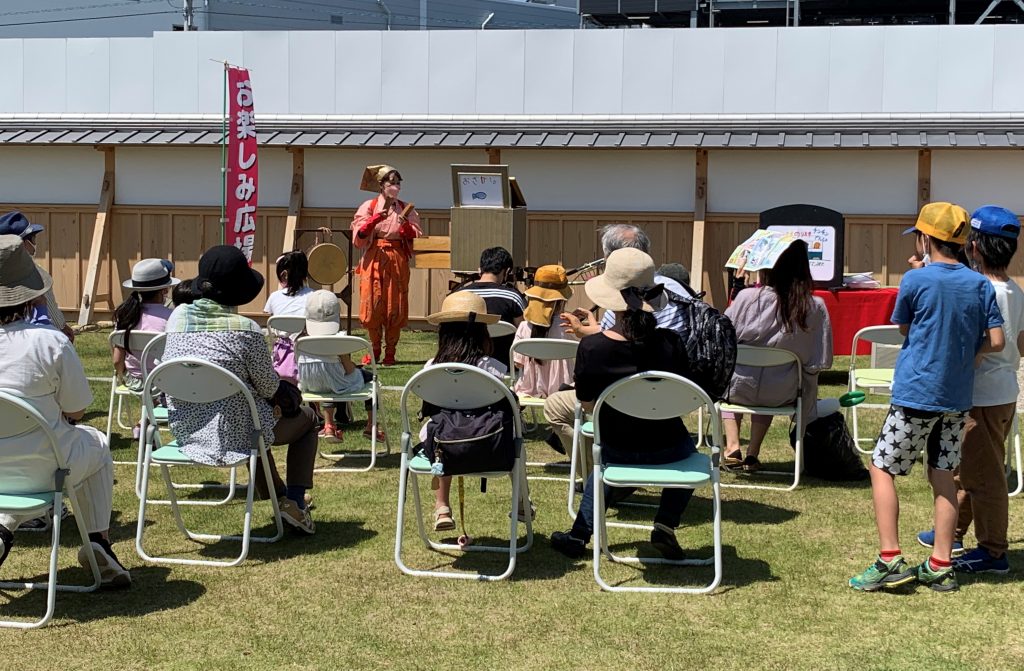 In addition, in the permanent corner, we set up an old-fashioned festival-like game corner such as shooting, quoits, and smart balls, and enjoyed it.
Many participants commented, "I'm glad I was able to return to my childhood," and "I didn't know that the first prefectural office was such a fun facility." The first three-day Golden Week event ended with great success. did.