Museum Café
The Museum Café in the Town Official's Office within the First Hyogo Prefectural Office offers a communication space to visitors from inside and outside the prefecture, also conveying the charms of the five districts of Hyogo through food and beverages.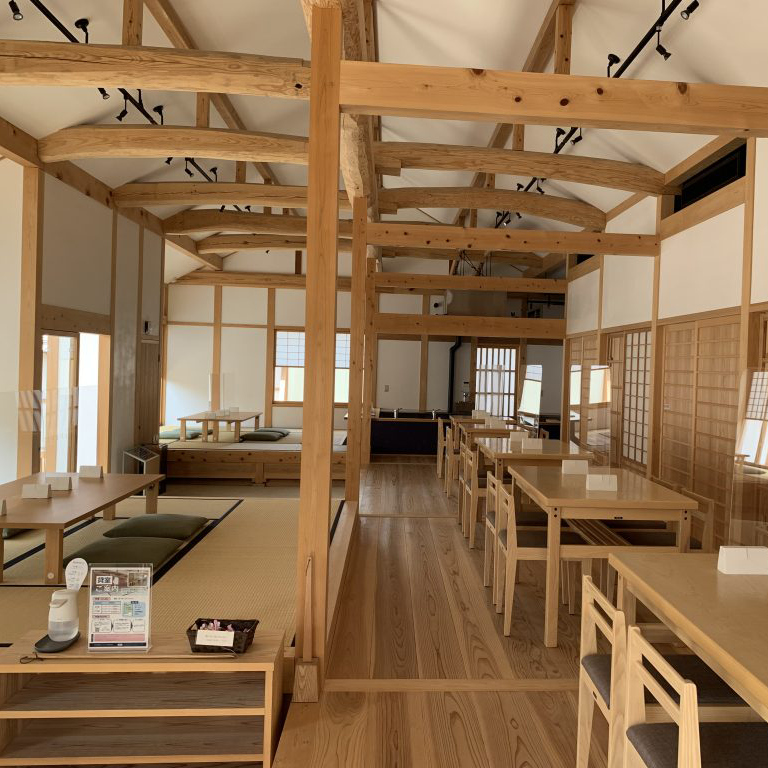 Open
11:00 a.m. – 4:30 p.m.
Menu

Beef Stew Set【NEW】980yen
coffee set / tea set 800yen
Hyogo-no-Tsu Museum Blend Coffee 350yen
Hyogo-no-Tsu Museum Blend Coffee(Soft type)350yen
Black tea (plain or milk) 350yen
hot café au lait 400yen
sweet half sake 350yen
iced coffee 400yen
iced tea 400yen
iced café au lait 450yen
mango juice 350yen
orange juice 300yen
*All prices include tax.
Accessibility Information
Accessibility information for the facility is as follows.
Legend
Available
(indicated in blue)
Not available
(indicated in gray)
Parking lot
Entranceway
on the premises
(in front of the building)
Main entrance/exit
Restroom
Disability support
Elevator
Facility
for infants/children
Others
Description

The entrance/exit of the House of Hyogo Origins is flat, while that of the First Hyogo Prefectural Office has stairs and a ramp.
Accessible restrooms are located on the first floor of the House of Hyogo Origins and in the First Hyogo Prefectural Office.
Wheelchairs and baby carriages are available for rent (free of charge). Please inquire at the reception desk of each building.
Parking is available only for vehicles used by people with disabilities. Please contact the Hyogo Prefectural Hyogo-no-Tsu Museum (phone: 078-651-1868) in advance.
Guide dogs, service dogs, and hearing dogs are allowed.
Can be scrolled horizontally.