Summer Vacation. What kind of summer vacation did you spend as a child?
I'd go to the park every morning for radio exercises, or for an ice cream cone after practice.
I went to Bon dance classes, went to the pool with friends, etc. Anyway, I went out somewhere every day.
I found myself doing homework overnight….
I was enjoying "the elementary school" kind of summer vacation.
As an adult, it's hard to enjoy such a long summer vacation, but thankfully, our customers
We are experiencing the fun atmosphere of summer vacation.
 Recently, two elementary school students have been frequent visitors. They come every day, spend a pleasant time together, and return home in the evening.
One day, while I was wondering how they could come to the same place every day, they seemed to be repeatedly reading and writing something with a smartphone in their hands.
 What do you do?" He replied, "I write for a newspaper.
My summer homework was to make a newspaper, and the subject matter could be anything.
When I asked to see it, I found the words "Rekishi Shinbun" (historical newspaper). It seems that they are writing about our museum.
With your permission, I will show you a glimpse.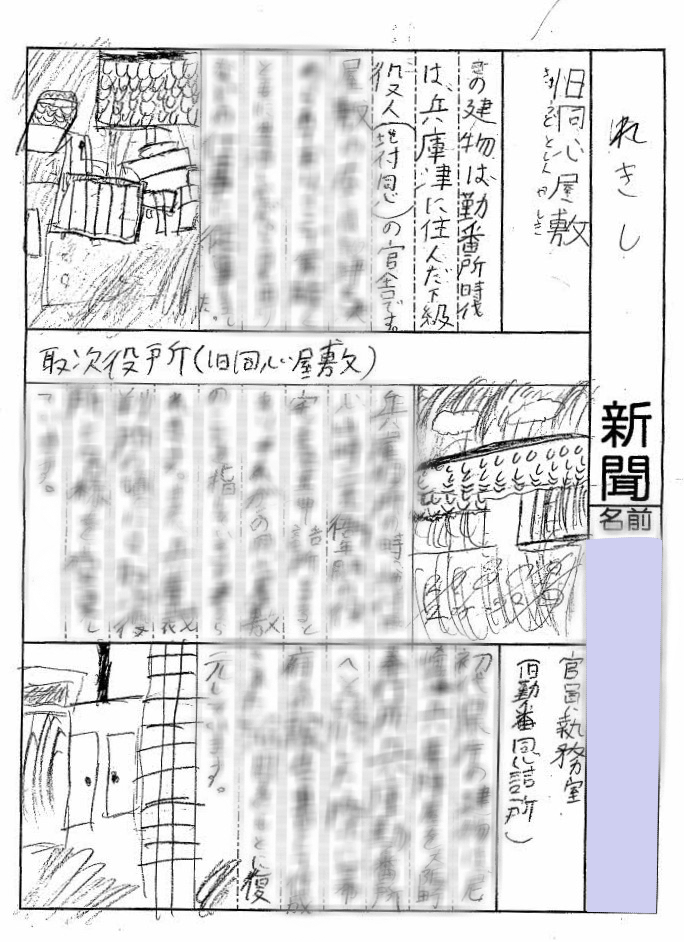 He said that if you paint the color, it will be completed.
I am very happy that you drew the picture so well.
Thank you!